Safety and Health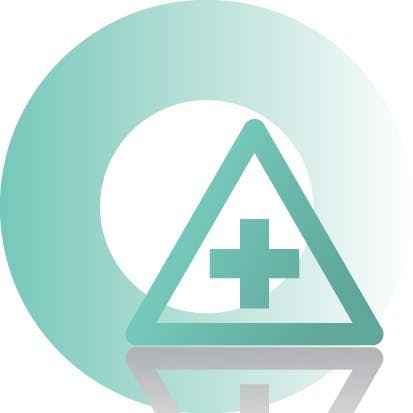 At Sonae Sierra, we are committed to implementing a culture of zero accidents and we intend to ensure that the health of our stakeholders is never put at risk. Our continuous effort in this area through our Personæ project led us to implement some strategies to promote safe behaviour and risk reduction at our shopping centres, which turned out to become very effective. Such strategies include Preventive Security Observation (SPO), a form of behavioural audit designed to identify unsafe working conditions.
In addition to the SPO, we regularly provide health and safety training sessions to employees, shopkeepers and service providers in all countries where we operate and we also meet locally with the same stakeholders for the regular health and safety meetings. We acknowledge the need to ensure that visitors to our commercial centres are exposed to minimum health and safety risks. Taking into account the number of people visiting us, we bestow the utmost attention to the accuracy of the contingency plans we designed testing these in emergency drills. Every year are carried out at least 2 drills for center, with various scenarios.
To ensure that health and safety has a solid performance, Sonae Sierra opted to implement a management system for occupational health and safety in accordance with the requirements of the international standard OHSAS 18001. Thus, as the Director and main responsible for occupational health and safety of the AlgarveShopping Centre, Carla Martins, and the entire management team of the Centre undertake to develop and implement a policy, goals and health and safety plans, that take into consideration the existing rules and legislation, risk assessments and involving all the people who visit or work at the Centre.
The Management System of occupational health and safety os Sonae Sierra's enterprise was certified at the end of 2008. On this date, the first Commercial Centres of Sonae Sierra in Portugal and Brazil were certified in occupational health and safety. Whereas AlgarveShopping has obtained recognition by standard OHSAS 18001 since 2010.
Major health and safety initiatives and practices of AlgarveShopping:
Two emergency exercises per year, testing all scenarios envisaged in the internal emergency plan, such as fire, earthquakes, oil spills, among others, in one of which we invite our visitors and other external entities to participate;
Celebration of the world day for health and safety, with events related to this theme;
Several partnerships to conduct health screenings and counselling sessions for our visitors;
Activities with children to build health and safety awareness;
Installation of defibrillators to assist people in medical emergency situation;
Several training sessions and awareness initiatives for retailers and service providers;
Message "We Care for zero accidents", warning against the dangers and safety rules while using the Centre?s equipment;
Placement of pins on the escalators to avoid accidents with baby strollers and shopping carts;
1st aid room to assist in situations of small incidents;
Screening of an institutional film of AlgarveShopping addressing the theme of health and safety at work, displayed on a LCD in the Administration Centre.
Health and Safety messages from AlgarveShopping: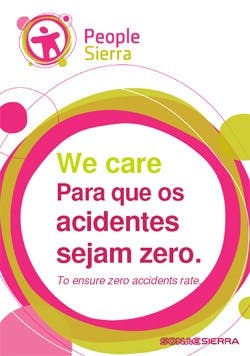 FIRST AID ROOM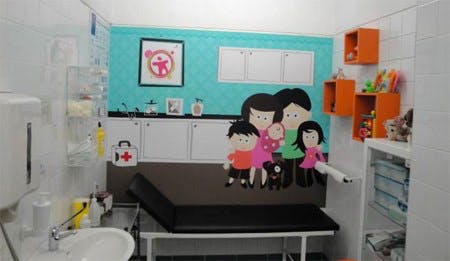 AUTOMATED EXTERNAL DEFIBRILLATOR – AED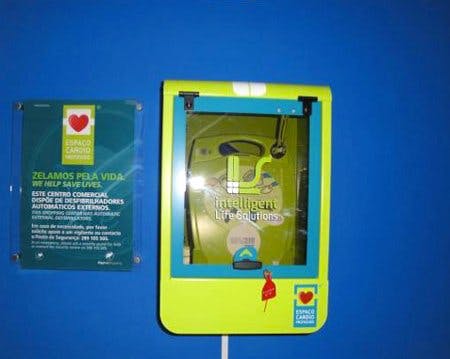 SIGNS OF WET FLOOR FOR PUBLIC USE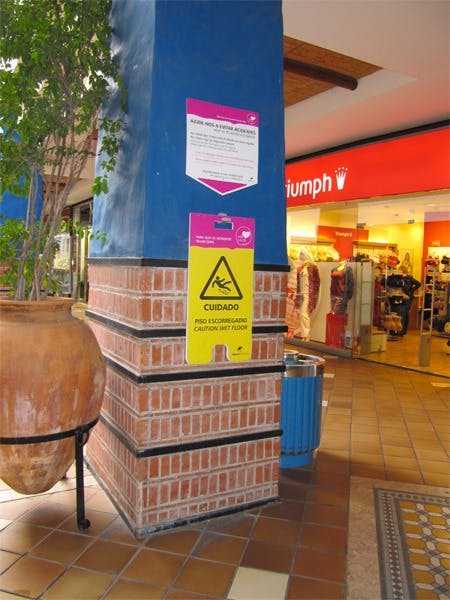 Should you require additional information, please contact the person in charge of health and safety the AlgarveShopping.
E-mail: info@adm.algarveshopping.pt
For further information about our on our health, safety and environment policy, click here.